Lightweight Insulating Concrete in Reroofing Applications:
In many instances, using lightweight insulating concrete (LWIC) in reroof applications can save costly tear-off of the existing roofing system. With dry weights as low as 3 lbs/ft2, placing LWIC directly over the existing membrane eliminates the threat of damage to an occupied building's interior.
By incorporating EPS insulation into the system, additional slope and R-value can be added to the roof. The elimination of ponded water will improve the life of the new membrane as well as lighten the load on the structure. (Water=5.2 lbs/ft2/in).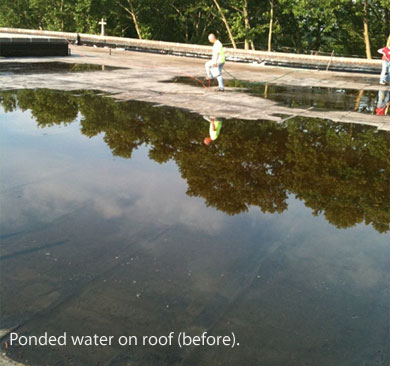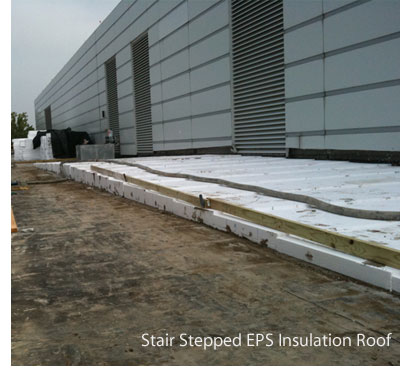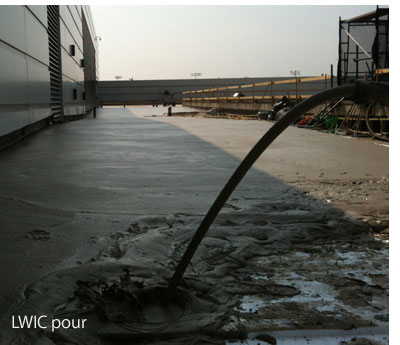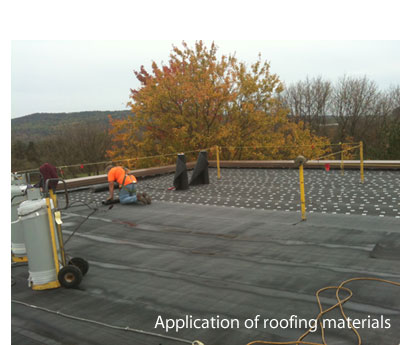 Macy's Reroofing Project