Joseph Miorelli & Co. Services:
Joseph Miorelli & Co., Inc. is a leading provider and approved applicator of Lightweight Insulating Concrete (LWIC) roof decks and Geotechnical Applications for new construction as well as reroofing projects. With ongoing projects located within its current territory spanning 11 states in the MidAtlantic/Northeast U.S. region, the company's current core business focuses on LWIC. The company's dedication to high-performing roof insulation systems has proven successful in large projects - including schools, casinos, hospitals and industrial - completed throughout its expanding U.S. territory. Joseph Miorelli & Co., Inc. remains committed to placing emphasis on quality, long-term roof insulation solutions, which has helped maintain its strong reputation in advanced roofing and waterproofing systems throughout the years.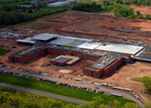 For more than 50 years, Joseph Miorelli & Co., Inc. has been installing Lightweight Insulating Concrete (LWIC) roof decks, a high-performance roof insulation solution found on the company's many projects throughout the Northern United States. Among the many advantages of this approach to roof deck application, sustainability, cost-effectiveness, and reroofability are key factors that guarantee LWIC as a proven solution over traditional, rigid insulation board. This sustainable solution combines the unique properties of lightweight insulating concrete and premium expanded polystyrene foam insulation board, resulting in in a smooth, monolithic surface ideal for roofing applications.
Read more »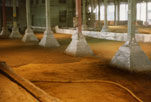 Another cellular concrete application solution used by Joseph Miorelli & Co., Inc. is environmentally-friendly Engineered Fill for its Geotechnical Applications in order to provide cost-effecitve and time-saving solutions to customers. As a proven and permanent solution, the Engineered Fill used by the company ensures speedy installation, reduced excavation, reduced fill volume, and allows for high cost savings to customers. Compaction of standard lightweight fills often leads to time-delaying surprises as underlying soils are disturbed, causing the potential for unexpected settlements.
Read more »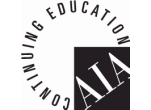 The AIA/CES recognizes distance education as a useful and convenient method for architects to engage in professional development and earn continuing education credit. Distance education is considered a viable alternative to traditional, classroom style continuing education programs. It is a practical way to provide architects ready access for ongoing, state-of-the-art, and up-to-date continuing education, and it may be a substitute or supplement for traditional continuing education programs, such as workshops, conferences, or seminars. Joseph Miorelli and Co., Inc. can provide educational seminars for interested parties. These sessions can provide one AIA continuing education credit to registered architects. Contact us to learn more.

Joseph Miorelli & Co., Inc. utilizes product lines from four primary corporate suppliers for the installation and application of Lightweight Insulating Concrete and Geotechnical Applications.
These industry leaders include; Siplast, Elastizell, Celcore and Cellular-Concrete. Click here to read more about these corporate suppliers and visit their websites for detailed product information.


Joseph Miorelli & Co. belongs to the National Roof Deck Contractors Association as well as the Keystone Contractors Association. Click here to learn more about these organzations.